Plantin' Seeds
The next morning, my mother took me out to Plantin' Seeds. Admittedly, I had been looking forward to this meal experience for a few months. Located at a quiet intersection in North Canaan. Upon first walking in, one would think it's a typical country restaurant.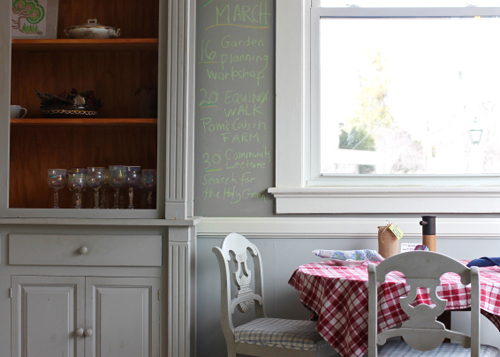 However, it is more than just that. It is a full-on initiative. On weekends, wonderful farm-to-table brunches are provided with all payment by donation. In turn, diners are provided with a multi-course meal showcasing local grains and produce.
There is also a co-op element, allowing patrons to buy locally-grown grains, honey and more. This day, the focus was on carrots.
So I started out with some assam tea…
Soon, we moved onto bread baked with local grains, complimented with butter topped with flaked sea salt and red currant jam.
Roasted carrots with seeds and a Meyer Lemon vinaigrette was the first course.
The main course was an absolutely mind-blowingly delicious chickpea crepe, stuffed with a carrot-potato curry and topped with cashew cream. The accompanying kimchi took the dish to another level.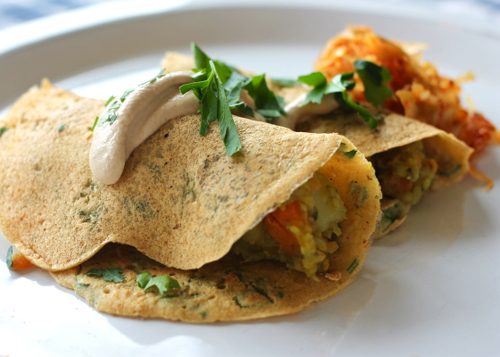 Finally, an incredibly tender donut came out along side a few slices of blood orange.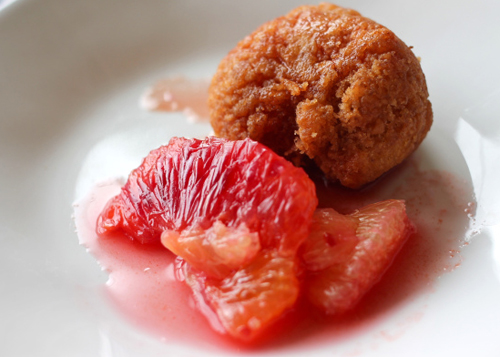 At the end of the meal, the homemade kombucha was perfection! It was light with hints of jasmine.
Plantin Seeds Farm Kitchen is open on Fridays from 5-8PM for soup and fresh bread; Saturdays from 8AM- 2PM and Sundays from 11AM- 3PM for the farmers' meal. No reservations necessary but space is limited.
Editor's note: We are reposting this review and photos - with small modifications - with thanks to Allison. Please visit her blog at the address below.